The Automatic plastic HDPE open head 30L barrel blow molding machine is used to make abs car hollow products , A wide variety of materials can be used for the machine, which are suitable for producing 10-30L PE bottle. Extrusion system using a hard gear reducer and inverter. The die head system adopts central-incoming extrusion die made of special steel, imported hydraulic valve and seal parts with proportional control valve. The control system consists of PLC and Human-machine interface imported from Japan, an automatic temperature control module and imported electrical parts.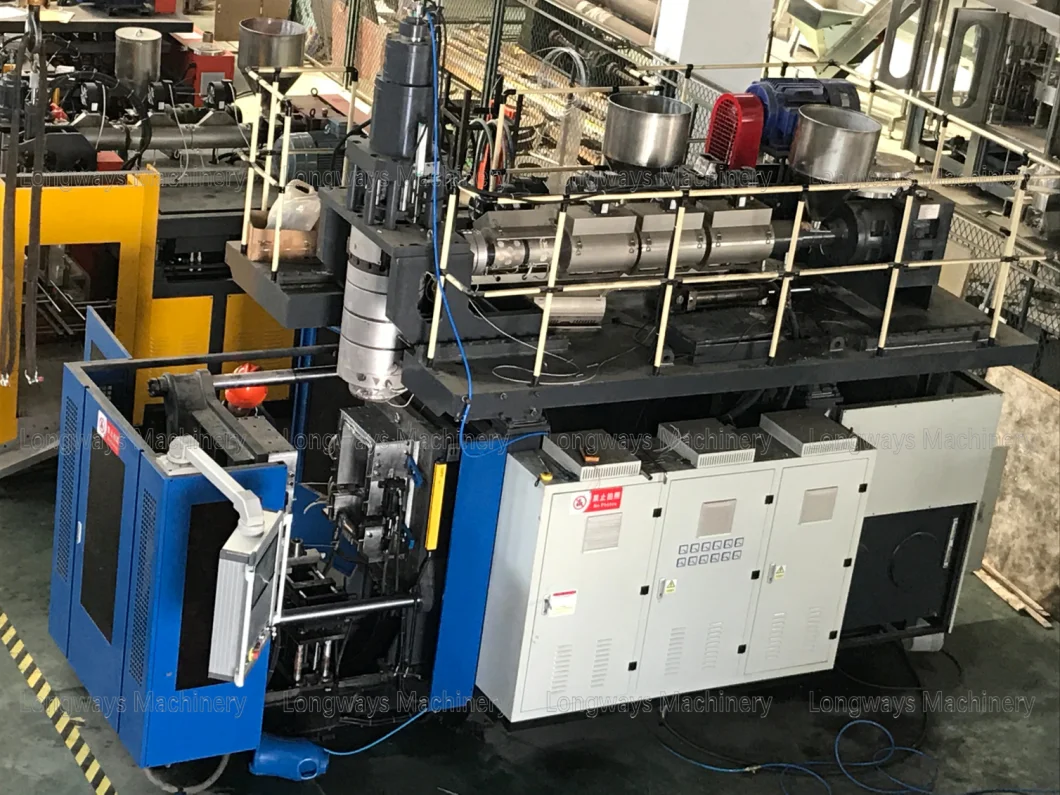 Blow molding machine parameter
LWB

80N-30L

Accumulator type

BASIC EQUIPMENT

Clamping system

Diagonal double rod + linear guide clamping system

Extruder system

Hard tooth surface gear box + inverter

Die head system

Special steel center feeding extrusion die

Hydraulic system

I

mported hydraulic valve and seal

Control system

Wise Tech 15 Inch microcomputer or Mitsubishi PLC

Parison controller

Wise Tech 100 points or MOOG 100 points or GEFRAN 300 points

(

optional

)

Parameters

Max die capacity

3.5L

Max die pin diameter

300mm

Screw diameter

80mm

Screw L/D ratio

24

Screw RPM(50HZ)

10-60 r/min

Extrusion capacity per hour(PE)

110kg/h

Number of heaters

4

Platen size

750mm x800mm

Clamping stoke

450mm-1000mm

Clamping force

230KN

Dry cycle time

13S

Cooling water pressure

0.2-0.3MPa

Cooling water consumption

60L/min

Air pressure

0.8MPa

Compressed air consumption

0.8m

³

/min

Machine dimension(L x W x H)

5000mmX2800mmX3900mm

Machine net weight

12T

Power consumption parameter

Inverter motor

30kw

Extruder heating power

16kw

power of die heating zone

6kw

Wall thickness hydraulic motor

4KW

Hydraulic motor

13kw

Maximum Electrical power rating

69kw
Blow molding machine photo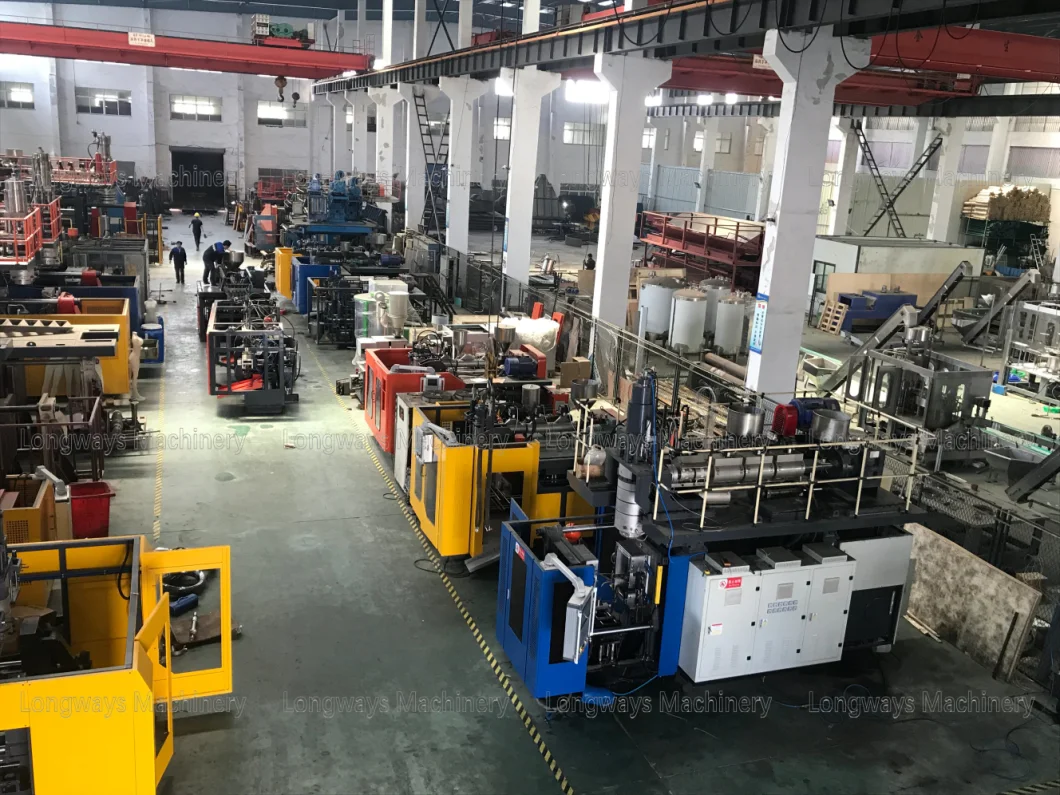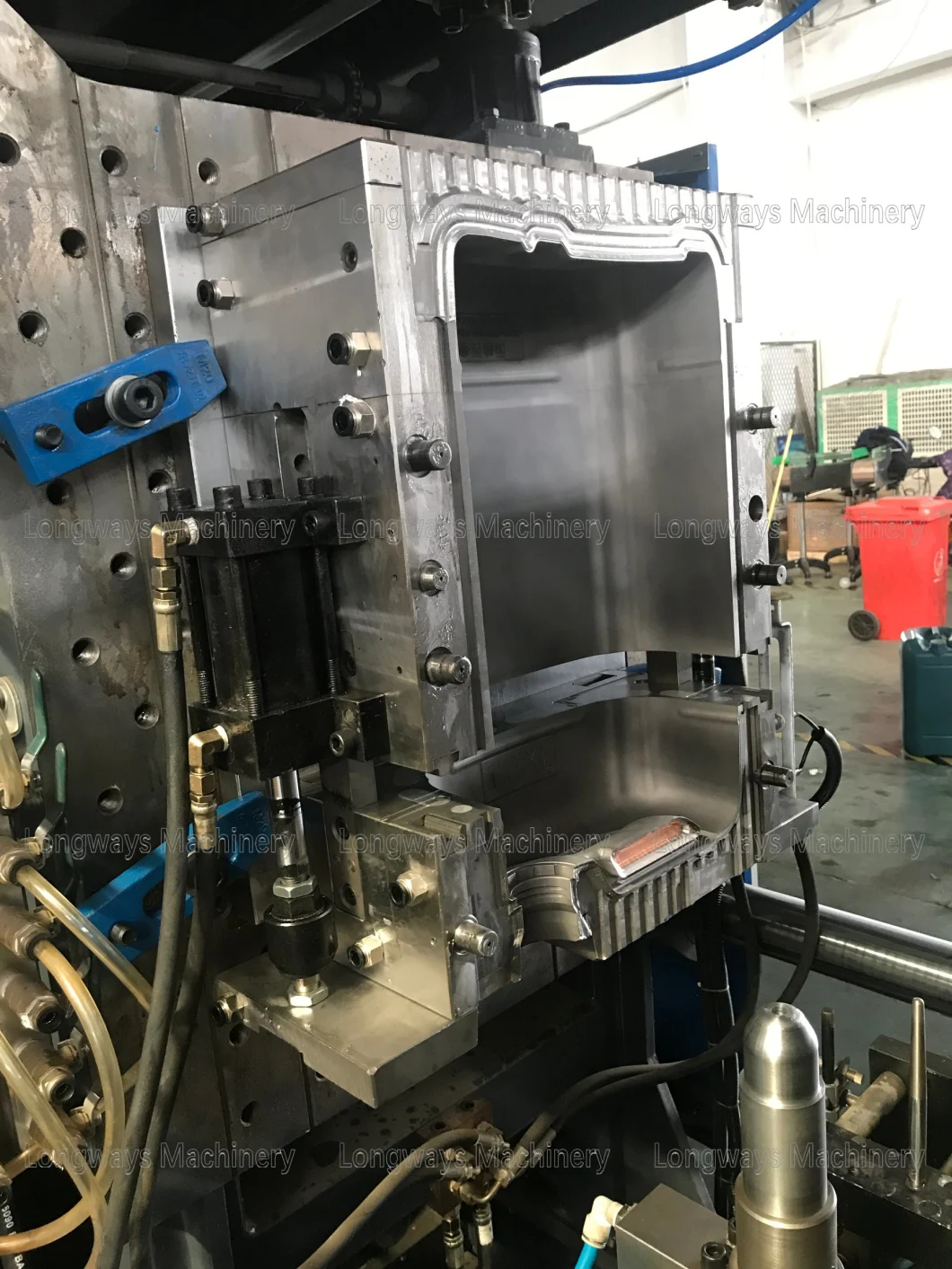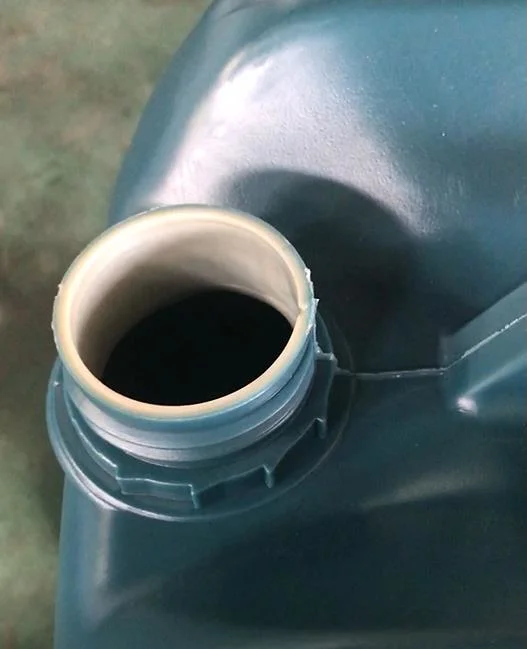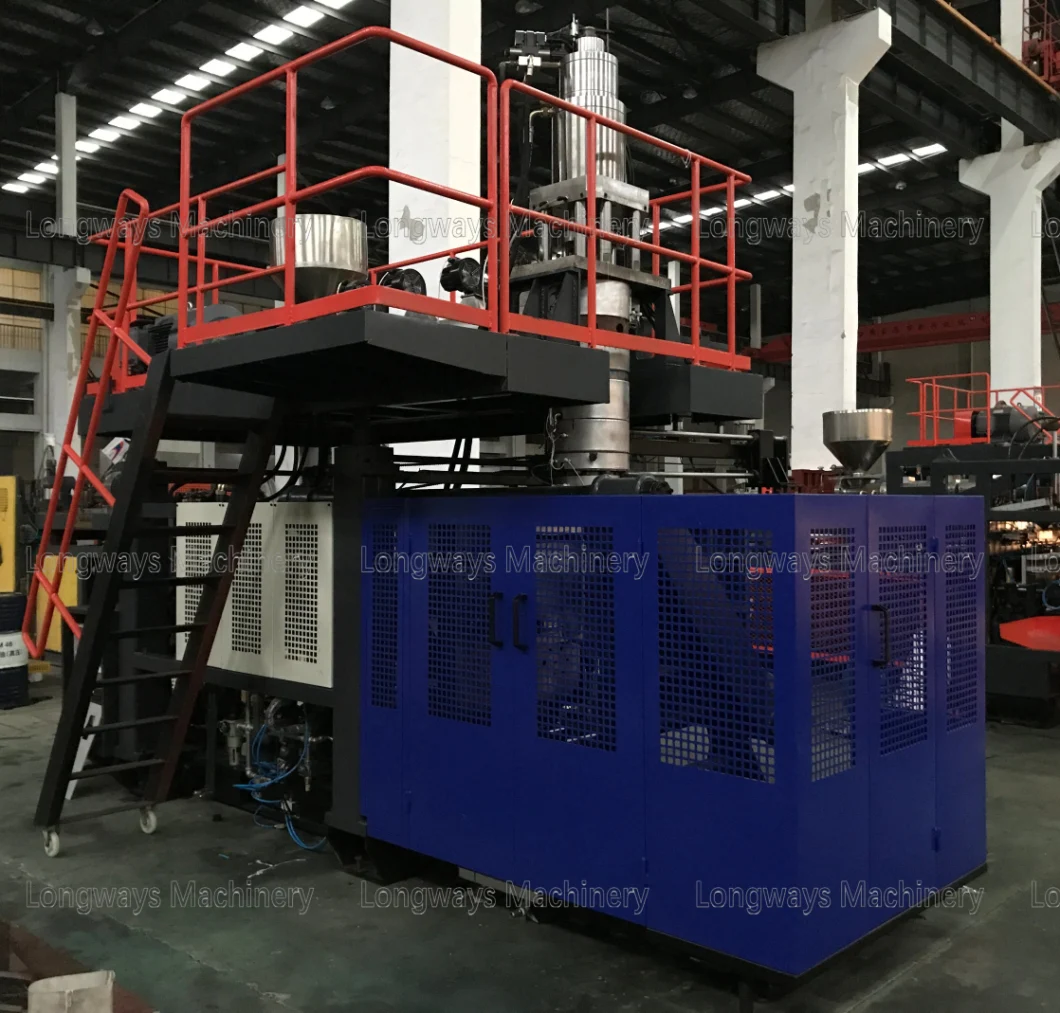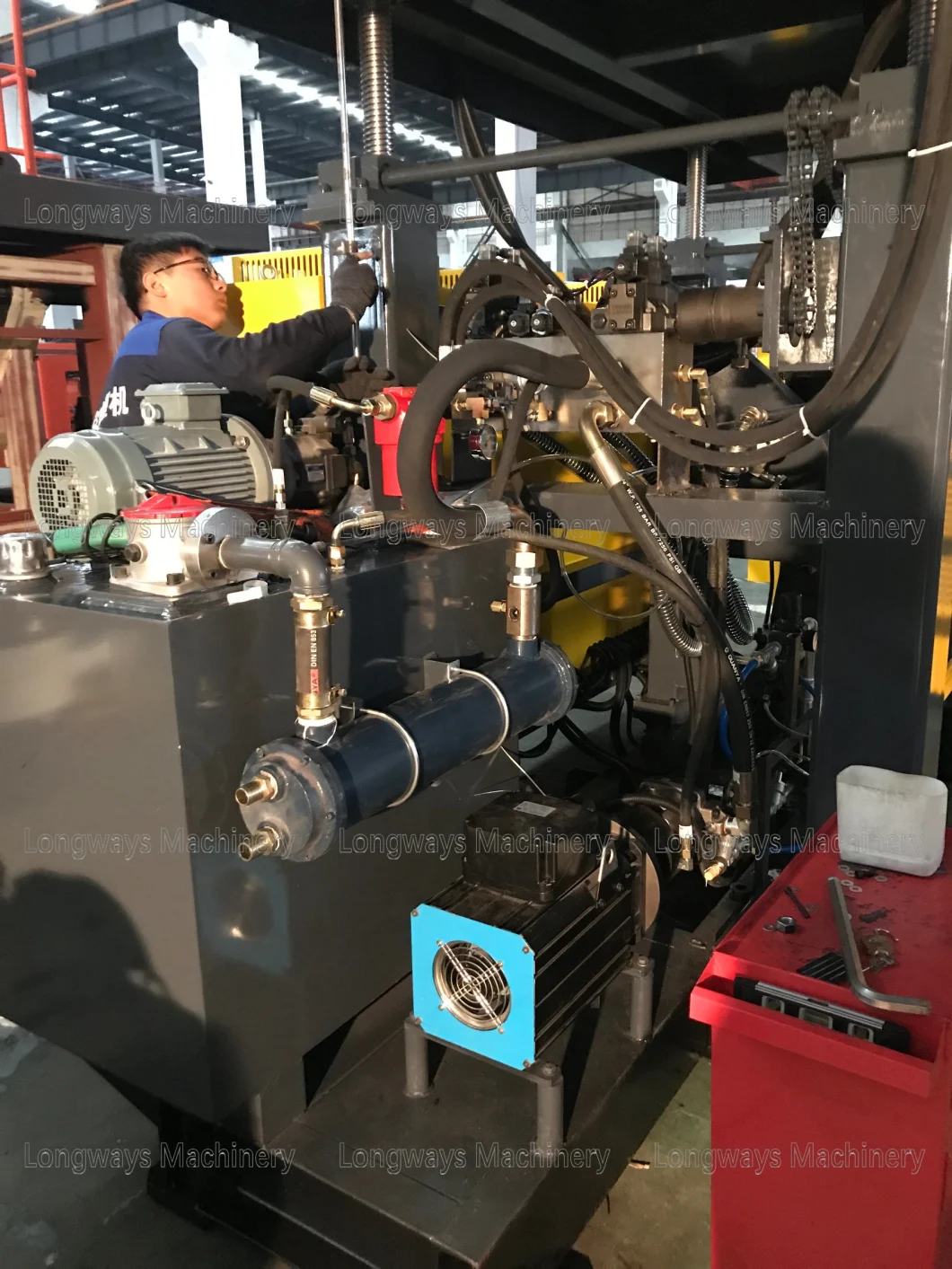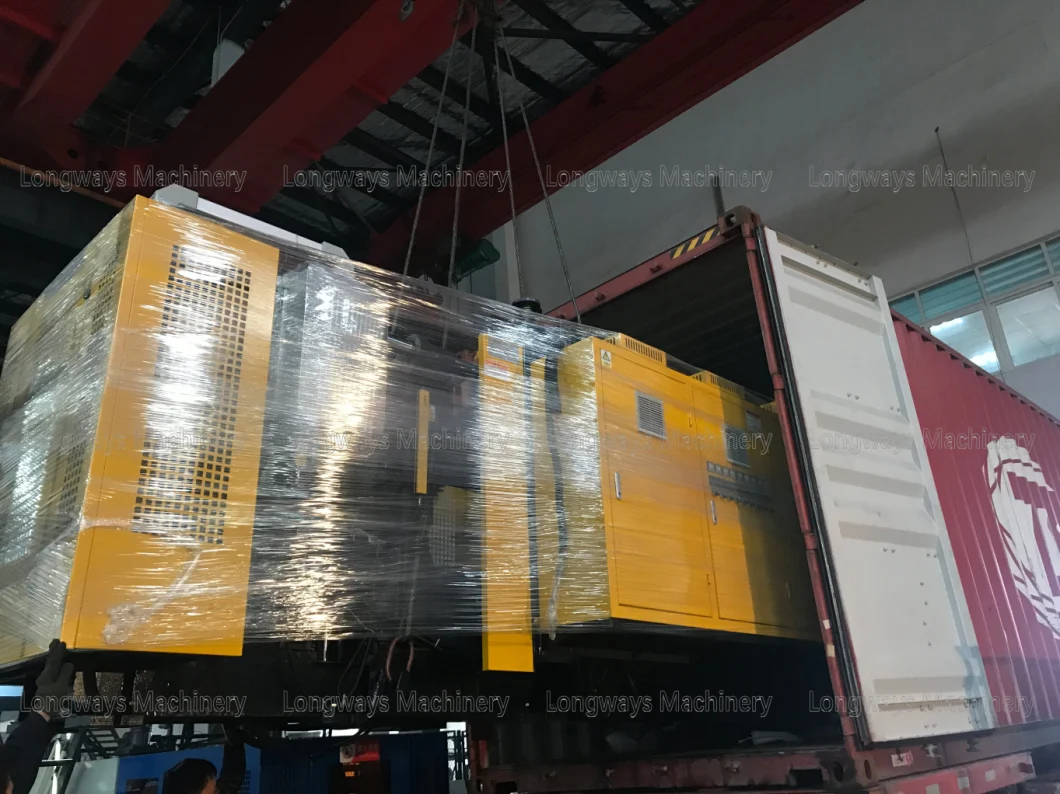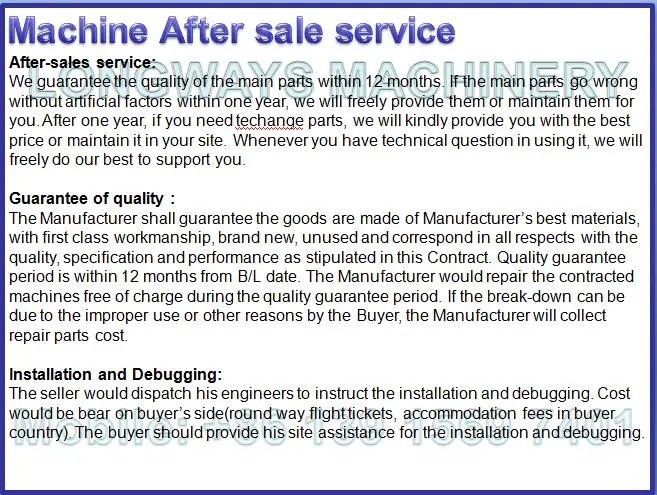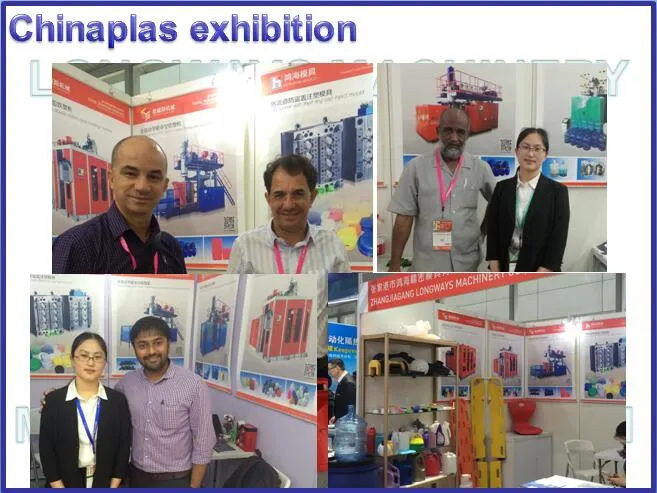 Welcome you contact us for more machine details.