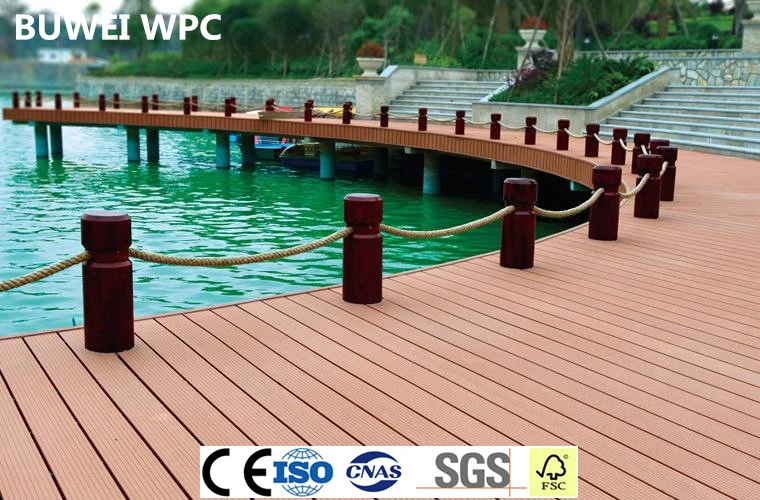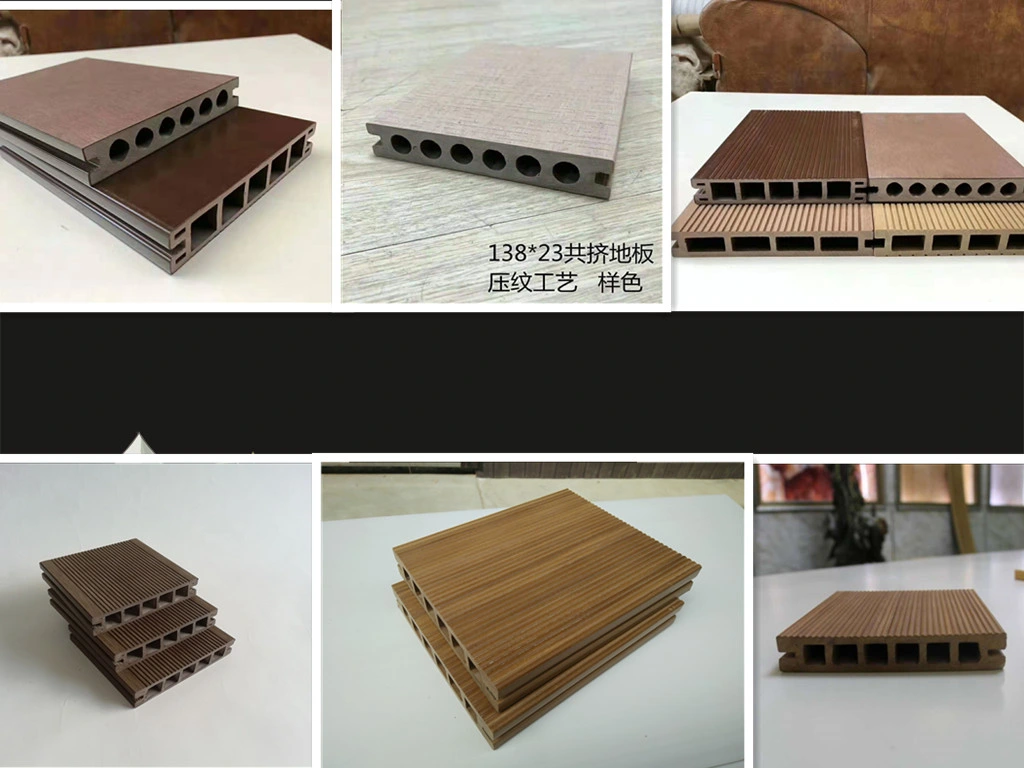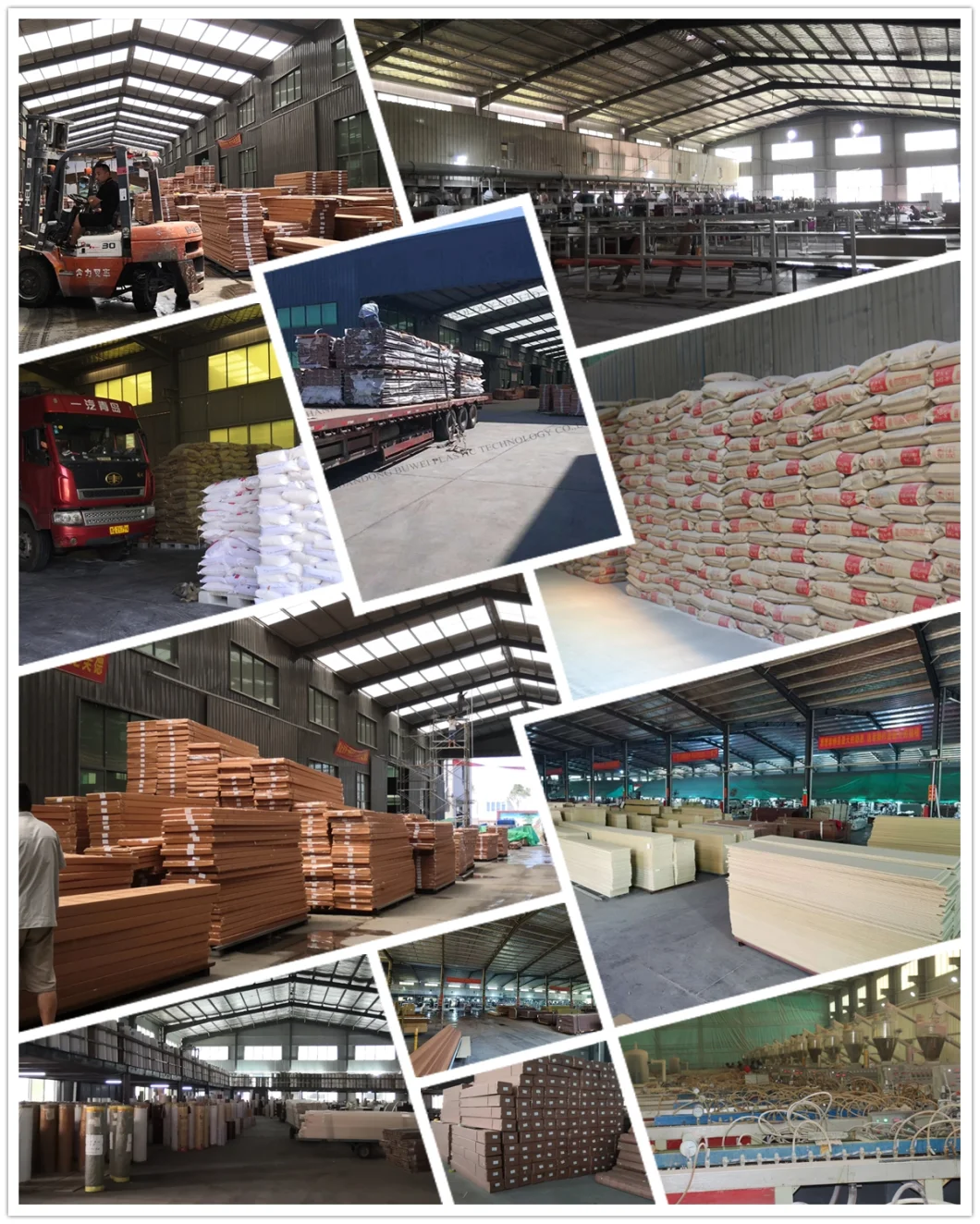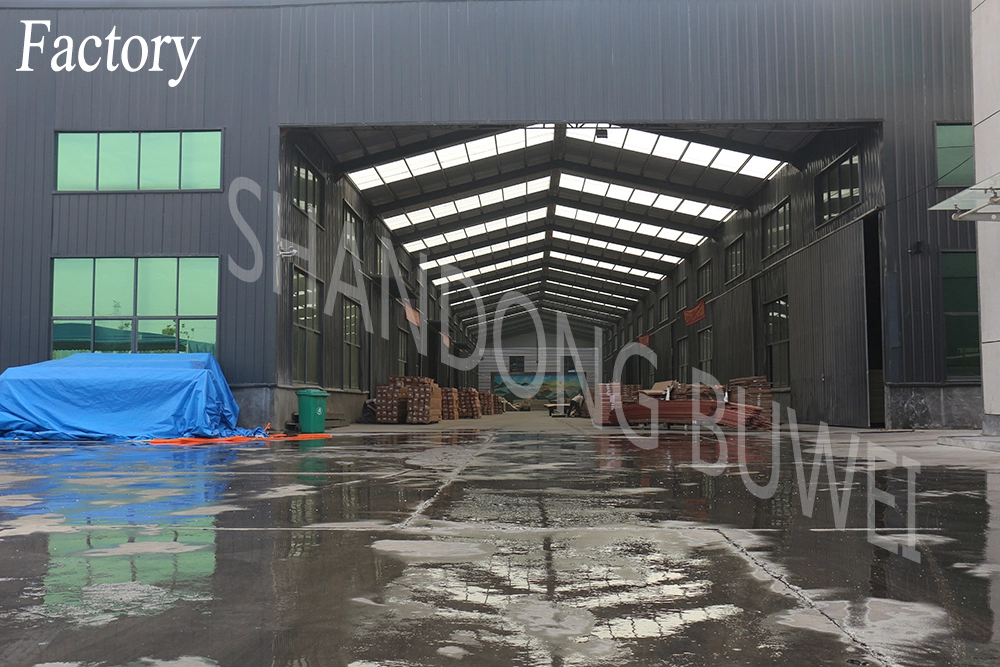 Shandong buwei plastic technology co.,ltd. was founded in 2008, is a manufacturer specialized in WPC products, interior decoration, integrated building, landscape engineering etc..The factory located in China logistics city-Linyi . Factory covers an area of 100 acres, with more than 400 employees.

Company has advanced production equipment and technology, has more than 100 production lines, has been through a number of certification of the inspection. Company continue to invest in research and develoment, established WPC and outdoor integrated building materials research and development center, has become the fastest growing enterprise in WPC industry.

Company annual production of 30 thousand Tons in WPC products, is one of the large domestic WPC products manufacturers. Products sell well in the domestic market and all over the world, won the praise of customers.

"Ecology, environmental protection, health, science and technology" is the pioneer of the enterprise, the company has always followed the pace of the times, so that life and embrace the green, human and ecological coexistence.


FAQ

1. What is WPC ?
WPC is a green energy saving and environmental protection product which is extruded from the mixture of recycled wood fiber and plastic(HDPE).The product offers the natural wood grain,color,texture and possesses the advantages of exquisite appearance,easy-installation,simply maintenance, time saving and labor saving,high efficient. WPC products is widely used in villas terrace, outdoor swimming pool,restaurant and hotel,walkways,corridor,flower shelf,garden and so on.
2. What's the warranty of WPC products?
15-20 years.
3.Do WPC products need the good ventilation and drainage?
Yes. It's important to pay attention to clearance on butt joins(end to end),spacing between boards(side to side), and minimum ground clearance.Lack of ventilation and drainage will make products to swell over time.
4.How to clean and maintenance the WPC floor products ?
*Pollution occurred from moulds,mucedine,berry and leaves,use a cleaning agent contains detergent and sodium hypochlorite to clean of.
*Dirt or debris: clean the decking to remove dirt or debris by using soap,hot water and astiff bristle.
*Chalk markings: all colored chalk lines are permanent except white,surubbing the area with hot soapy water with bleach may dislodge some of the chalk.
*Oil and olein occurred by touching: use a cleaning agent contains degreasing agent.
*Use tool clear the miscellaneous articles or objects of the profiles space in order to keep good drainage.